Pediatric Dentist Serving Boxford, MA
---
Andover Pediatric Dentistry provides pediatric dentistry services in Andover, MA. Call 978-296-4964 to learn more and schedule your appointment.
Andover Pediatric Dentistry
HOURS
Monday | 7:30 AM – 4 PM
Tuesday | 7:30 AM – 4 PM
Wednesday | 7:30 AM – 4 PM
Thursday | 7:30 AM – 4 PM
Friday | 7:30 AM – 12 PM
Saturday | Closed
Sunday | Closed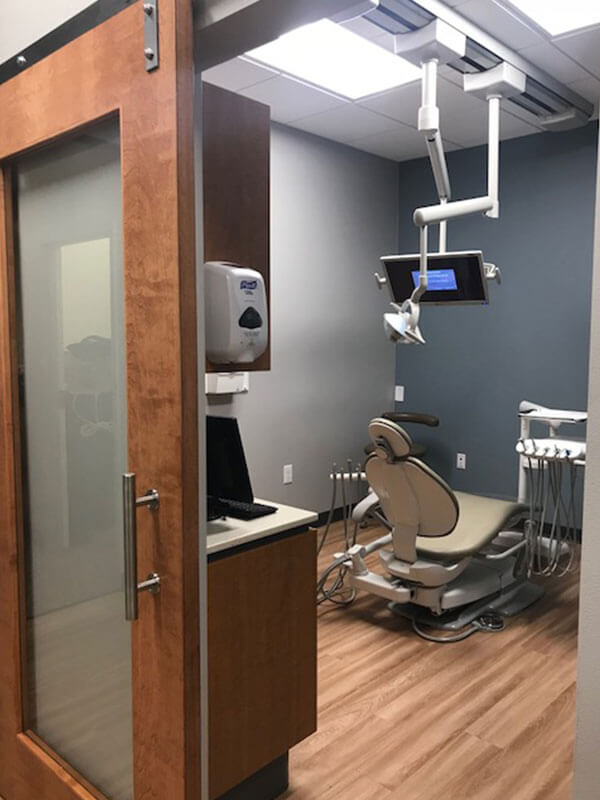 About Our Boxford Area Pediatric Dental Practice
---
Andover Pediatric Dentistry provides comprehensive dental care for children, teens, and patients with special needs from Boxford and beyond. The heart of our practice is preventive care, which lays the foundation for a lifetime of good oral health. If a tooth has been damaged due to decay or dental trauma, our pediatric dentists can restore its function, strength, and appearance with restorative dentistry, including dental fillings, pediatric dental crowns, and pulp treatment. We're also proud to offer orthodontics and interceptive orthodontics so your child can get all of the dental care they need under one roof. For patients with anxiety and special needs, we can perform all of our procedures with the aid of dental sedation and anesthesia.
Frequently Asked Questions About Pediatric Dentistry
When should children start going to the dentist?
Both the American Dental Association and the American Academy of Pediatric Dentistry recommend that children begin seeing the dentist by the age of 12 months, or within six months of the eruption of their first tooth. Early dental visits help establish our practice as your family's dental home.
How often do children need to see the dentist?
Just like adults, children need to see the dentist for dental cleanings and comprehensive oral evaluations every six months.
Is it safe to sedate a child for dental work?
Yes, we follow all sedation guidelines from the American Academy of Pediatric Dentistry to ensure our patients' safety. We offer several levels of sedation at our practice, but our preferred option is nitrous oxide, or laughing gas, which has very few risks, complications, or side effects.
When should orthodontic treatment start?
We recommend that children see an orthodontist by the age of 7 for an evaluation of their teeth and bite. During this appointment, we'll determine whether early orthodontic treatment is needed now or within the next few years. Most children do not begin treatment at this early age, but if it is needed, it can reduce the amount of time they need for braces when they are older.
What is considered a pediatric dental emergency?
We consider it a dental emergency if your child is experiencing unbearable pain or if urgent treatment is required in order to save a tooth. In these cases, contact us right away so we can arrange to see you as soon as possible.
---
Directions from Boxford, MA
---
Drive from Main St, Boxford St, Salem St and Elm St to Andover
Head southwest on Main St toward Elm St
Slight left onto Lawrence Rd
Continue onto Boxford St
Continue onto Salem St
Continue onto Johnson St
At the traffic circle, take the 3rd exit onto Andover St
Turn left onto MA-125 S
Continue straight onto Andover St
Continue onto Elm St
Turn right
Turn left
Andover Pediatric Dentistry will be on the left
Call us today at 978-296-4964 to schedule your appointment!