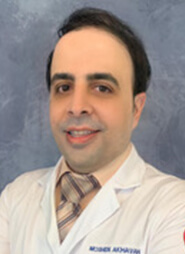 ---
Dr. Mohsen earned a certificate in the oral and maxillofacial surgery preceptorship program at the University of California, Los Angeles (UCLA). He completed his Doctorate of Dental Medicine at Temple University, Pennsylvania, followed by a two-year specialty training in pediatric dentistry at Tufts University, Massachusetts.
During his residency program, Dr. Mohsen had the opportunity to work with medically compromised patients and those with special needs. He is trained in all facets of pediatric dentistry, including general anesthesia, sedation, and behavior management. Dr. Mohsen won numerous awards in the field of dentistry, including the Edward & Arnold R. Cook Prize in Pediatric Dentistry and the American Dental Partners Foundation Award.
Dr. Mohsen stays up-to-date with the latest technology to provide the best care possible for his patients. He enjoys getting to know his patients and their families. Apart from his pure passion for creating perfect smiles and promoting healthy oral habits, he enjoys spending time with his friends and traveling.
---