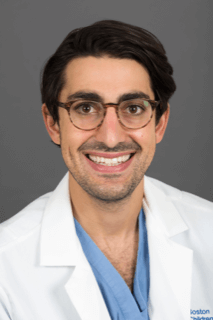 ---
Ryan Lisann is originally from Long Island, NY and graduated from Dartmouth College with a Bachelor of Arts in Neuroscience. After college, he served as a dental assistant and private tutor in New York City before enrolling at the Harvard School of Dental Medicine. He completed his DMD at Harvard where he received Research Honors in Global and Community Health and served as the student council Vice President. During his final year of dental school, Ryan was awarded a Zuckerman Fellowship through the Harvard Center for Public Leadership. This fellowship, designed for individuals committed to public service, funded the pursuit of a Masters of Education at the Harvard Graduate School of Education. During his Masters in Education, Ryan focused his studies on early childhood learning and development, as feels a big part of his job as a pediatric dentist is to educate patients/families to help prevent cavities and promote good oral health.
While completing his Masters in Education and working part-time as a family dentist, Ryan applied for further training in pediatrics. He completed his specialty training in pediatric dentistry at Boston Children's Hospital and the Harvard School of Dental Medicine. At Boston Children's, his practice focused heavily on children with special healthcare needs and he received extensive training in managing dental trauma and providing care in the hospital setting.
Ryan has a passion for building lasting relationships, and his approach to pediatric dentistry is one of enthusiasm, patience, and encouragement.
When he is not thinking about how to prevent cavities, Ryan loves to travel and spend time outside. Having gone to college in New Hampshire, the White Mountains feel like a second home where he spends time hiking, biking, and camping. Ryan also grew up playing saxophone and tennis, and is always up for a game of ping-pong.
---